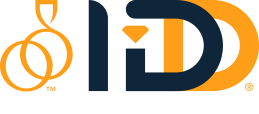 IDDeal Marketing
IDDeal Marketing is a fully integrated and multi-level, marketing support platform designed to maximize the effectiveness of your advertising exposure and boost your store recognition within your community. Fully comprehensive in nature, retailers can take advantage of a variety of marketing essentials that enhance the exposure of their retail store, drive foot traffic, and boost holiday and year-round sales.

Choose from a wide-range of POS materials, E-commerce options, and Complete Collection Campaigns:

Custom Print / Digital layouts - B2B Digital / Print Flyers - Social Media Campaigns - B2C Collection Catalogs - Collection Marketing Packages - Professional Product Photography - Collection Videos and Commercials - Custom Website Collection Plug-ins

Want more information? Please to contact us. marketing@iddny.com or 1-800-621-1162.
Valentine's Day 2014 Catalog

Valentine's Day 2014 Tri-Fold

Valentine's Day 2013 Flyer